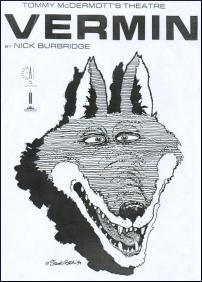 Vermin was premiered at the 1991 Brighton Festival (sponsored by the local council) with a strong cast, including Graham Duff and the late Tony Wiles, and was the subject of considerable media attention, including television features which led to a live debate with Patrick Garland and Nicholas de Jongh on arts funding.

'My philistine's reaction to "serious plays" about homelessness is usually "Buddy, I can't spare the time".
But thankfully Brighton Playwright Nick Burbridge, whose play Vermin was premiered last night, is to social realism what Harry Houdini was to Chubb locks.
He has turned out an earthy, provocative and sometimes hilarious black comedy. Vermin is raw and fresh enough to clear away the festival fatigue and yet its insights will linger longer than the last laugh.' (Argus)

That summer it transferred to the Finborough Theatre, London, directed by John Grant.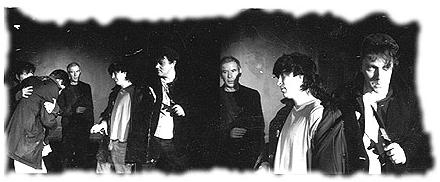 'Burbridge's violent black comedy deals with five homeless wasters and strays living in a derelict inner-city warehouse. Just another worthy play exposing the plight of the new underclass? Not at all. Rather than going for direct social commentary, Burbridge works over the psychology of homelessness and examines the links between the characters' past homes and present senses of identity. The concentrated, mesmeric drama is intensified both by inspired alternations of movement and light, which appear to make the acting space itself expand and contract, and by some brilliantly-observed, realistic acting. Superbly executed, it's a sort of Beckett update for the 1990s.' (Good Times)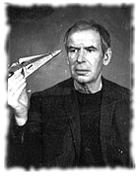 'To see a state of the Kingdom allegory in Nick Burbridge's grimly misanthropic quintet set in "a derelict toy warehouse" would be easy. The names hint at The Wind in the Willows; the world portrayed is a jungle. The characters play power games, fall into traps. When these warring creatures work together some interesting set pieces result; raw emotion is certainly there, and plenty of anger is generated; the whole company plays with immense conviction.' (The Times)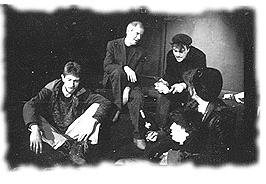 'low-life drama with a cast of colourful characters' (Time Out)
'There is disturbing drama in the violent interplay between the five. Burbridge controls the storm with an element of comedy. After nearly two hours Vermin ends with a definite thrust'. (Independent)