[1:Intro] [2: Early days] [3: With the Levellers]
[4: "Goodbye To The Madhouse"] [5: "All Kinds Of Disorder"] [6: "Gathered"] [7: "Anticlockwise"] [8: "Resolved"] [9: "Besieged"] [10: "Icons"]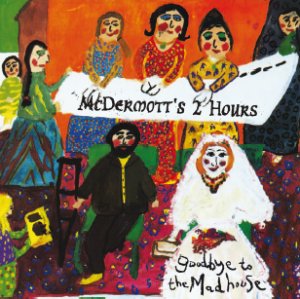 Goodbye To The Madhouse by McDermott's 2 Hours is the first non-Levellers release from Otf recordings. It sees the band return to the form of their highly acclaimed first studio album, The Enemy Within, combining the song-writing genius of Nick Burbridge with traditional-type tune arrangements, augmented by bass and kit drums. Core members, singer and guitarist Burbridge, fiddler Ben Paley, and bass player Matt Goorney, are joined by multi-instrumentalist Tim Cotterell, and many others, including The Levellers' Charlie Heather, to produce a record set to be a milestone in contemporary folk-rock. Produced by Tim Cotterell and Jeremy Cunningham, and mastered by Jon Sevink, the album continues their close association with The Levellers while restoring McDermotts to their own unique place in the scheme of things.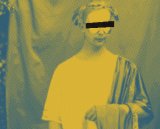 'It really is a masterpiece. Instrumentation is immense, singing on top form and drums rocking. Proper folk-rock music, all lean and no cheese – a rarity in the genre! It's a definitive boundary-pushing record.' (Jeremy Cunningham, The Levellers)
'McDermott's 2 Hours cut the mustard.' (Q)

The extraordinary story of this album's making is told in the June 2007 issue of Rock'n'Reel.
"Thoughts of band and writer seem to be rising above the national into overarching concepts that, like the work of the best - say John Tams - apply at any number of levels. The music though is still rumbustious, it marches, reels and jigs around the muscle provided by assorted guest sessioneers, with multiple pipers and fiddlers calling the tune. Great melodies, acerbic, canny lyrics, McDermott's finest hour may yet be to come." (fRoots)
"a wonderful energetic beast, full of songs that will make you jig and think. McDermott's 2 Hours are back with a vengeance." (Spiral Earth)
"another glorious set of thoughtful, fresh-sounding, often rabble-rousing songs from the pen of Nick Burbridge. Couched in vital, stirring acoustic-based settings with strong tunes, a logically mighty degree of rhythmic impetus and a perennial abundance of energy in the playing and singing." (Netrhythms)
"the sound of a musician and songwriter at a creative peak, producing the kind of quality material that one knew was always possible. A supporting cast of regular collaborators - Ben Paley (fiddle), Matt Goorney (bass), Charlie Heather (drums) and Tim Cotterell (mandolin, banjo, piano, organ, accordion and also the album's producer) add their talents to this epic collection that is essential listening." (R2)
"McDermotts 2 Hours are easily one of my favorite bands on the whole Celtic/folk/Rock scene – Why? Great songs, great playing and amazing lyrics in the best story telling tradition." (www.shitenonions.com)
"The album is faultless musically, a mind opening experience lyrically" (folking.com)
"the pick of the bunch in 2007 when it comes to folk rock albums." (Folkworld)